Be always close to your children
How growappy helps families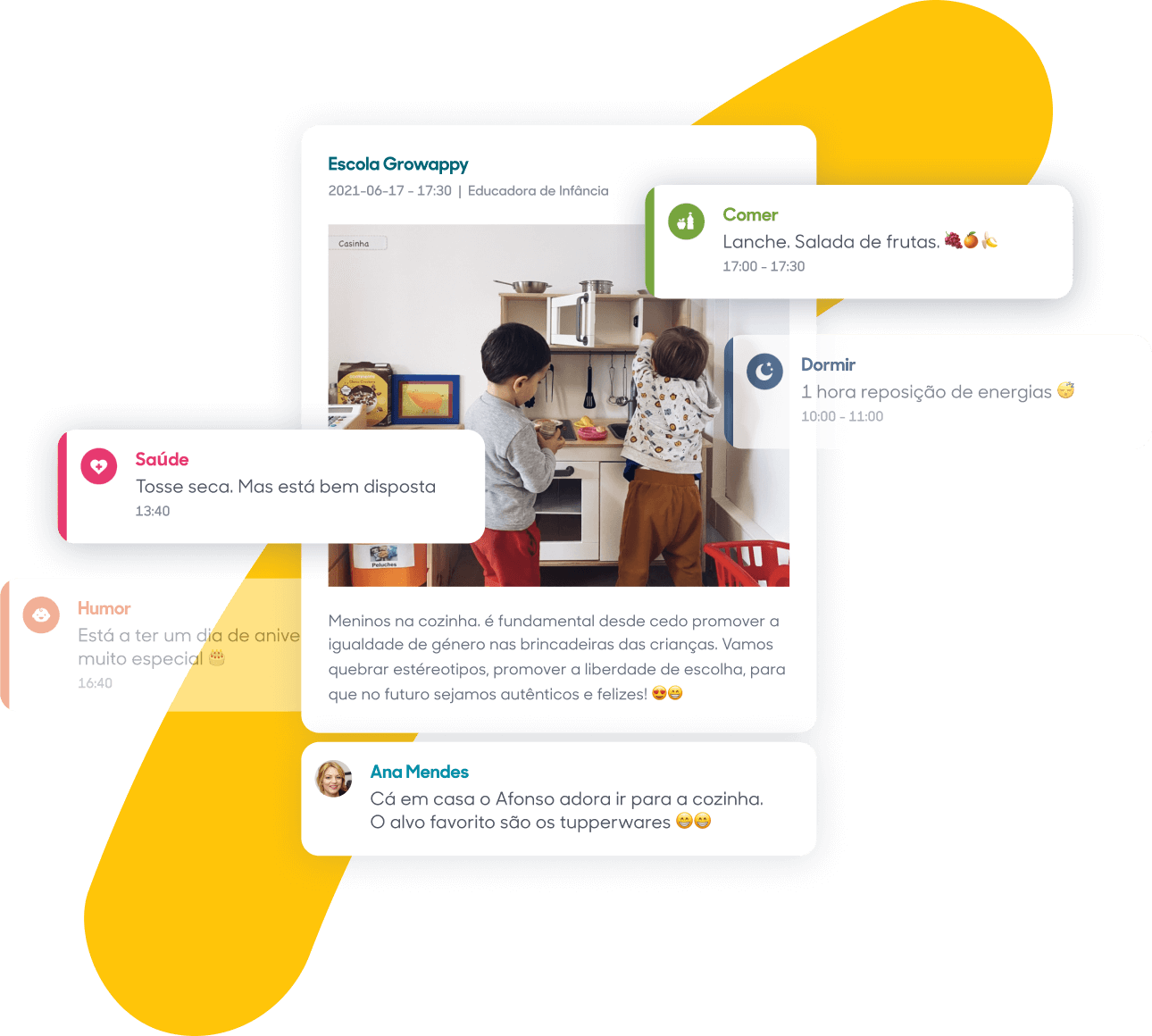 Videos and Photos
We guarantee that the photos of your child are sent only to you. In group photos, you can choose to have your children appear blurred to other families.
School Posts
Stay up to date with school news, activities, documents, menus, etc.
Children's Diary
Receive reports about meals, health, hygiene, humor, naps and learning in real time.
Messenger
Stay in touch with management or your child's educator and leave important messages.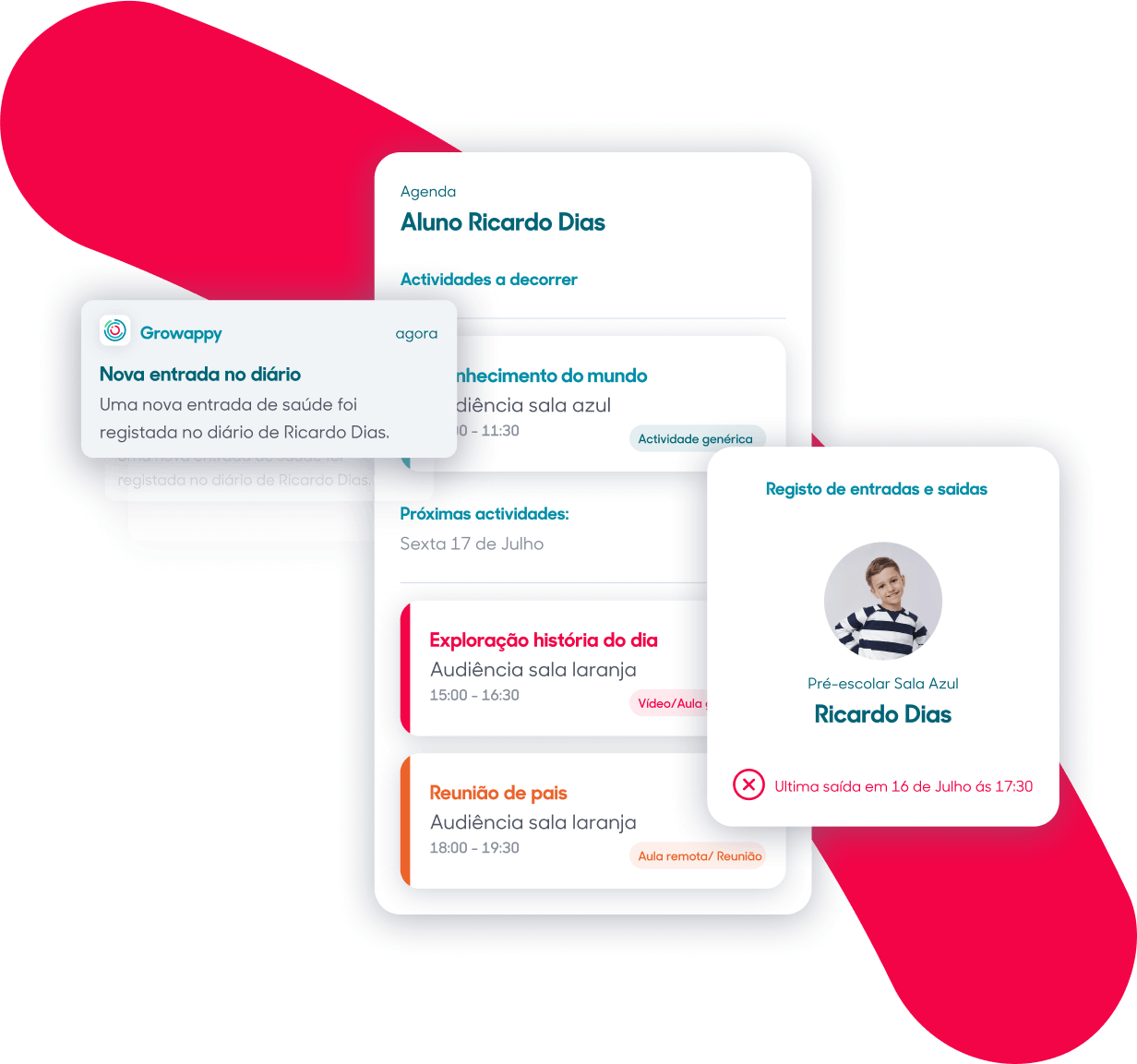 Notifications that matter
We make sure that all notifications and information you receive are related to your child.
Digital agenda
Keep track of your child's activities at school, their learning experiences, and all important events.
Attendance Log
Record easily your child's school check-ins and check-outs using QRCode.
Online Payments
Receive school invoices and view payment history, current or debt amount.