We have reinvented communication with families to be simpler, safer and more personalized.
A leap in innovation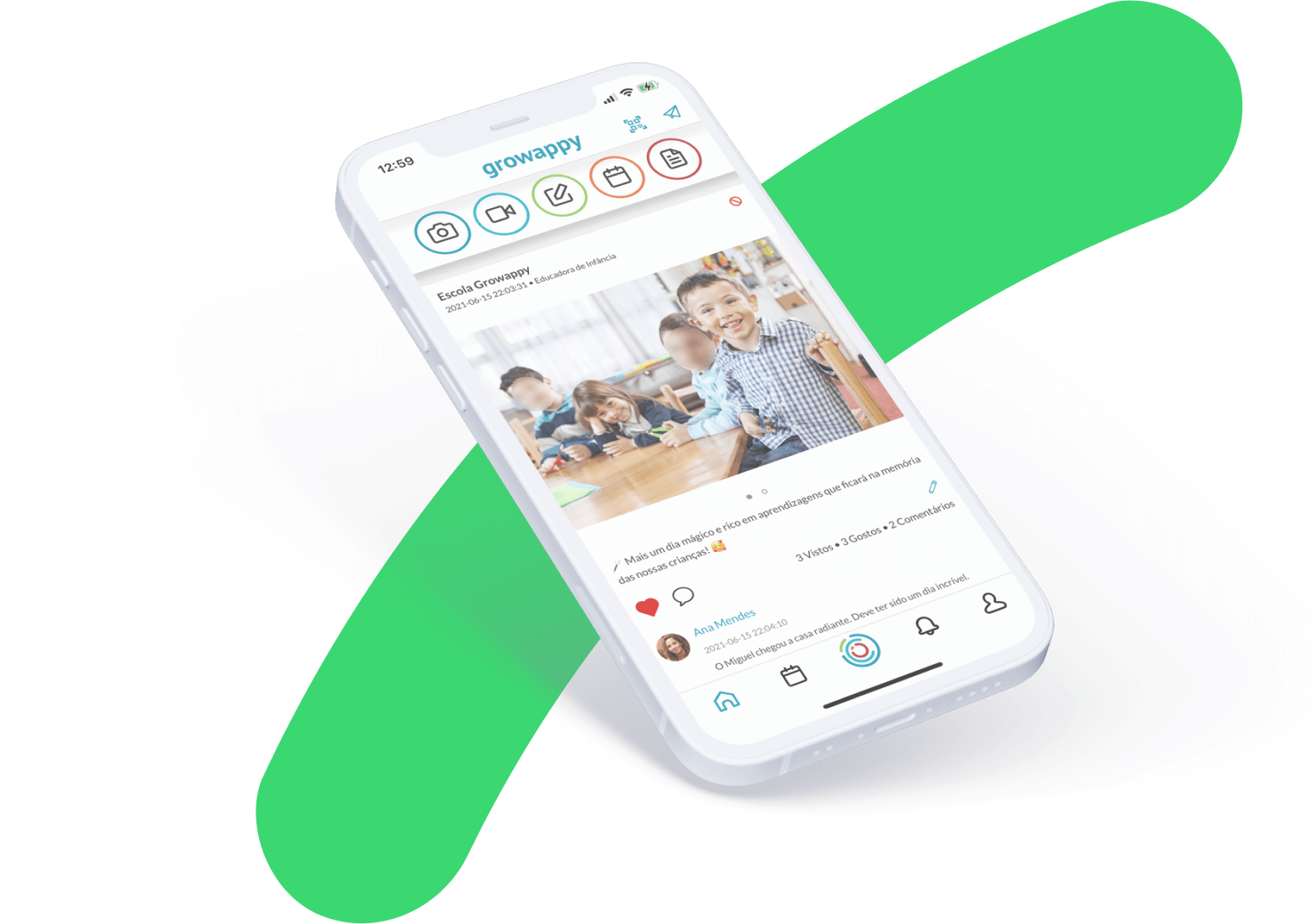 Photo Sharing
Children are automatically identified in photos and these are sent to the associated family members. Ensure children's privacy and GDPR compliance.
Maximum privacy
In group photos parents can choose to have their children appear blurred to other families. The school has nothing to worry about. Save hours of work in sorting and sharing photos.
Videos
In a simple way share with families the special moments lived at your school.
Simplicity in recording and sharing information with families.
Information that matters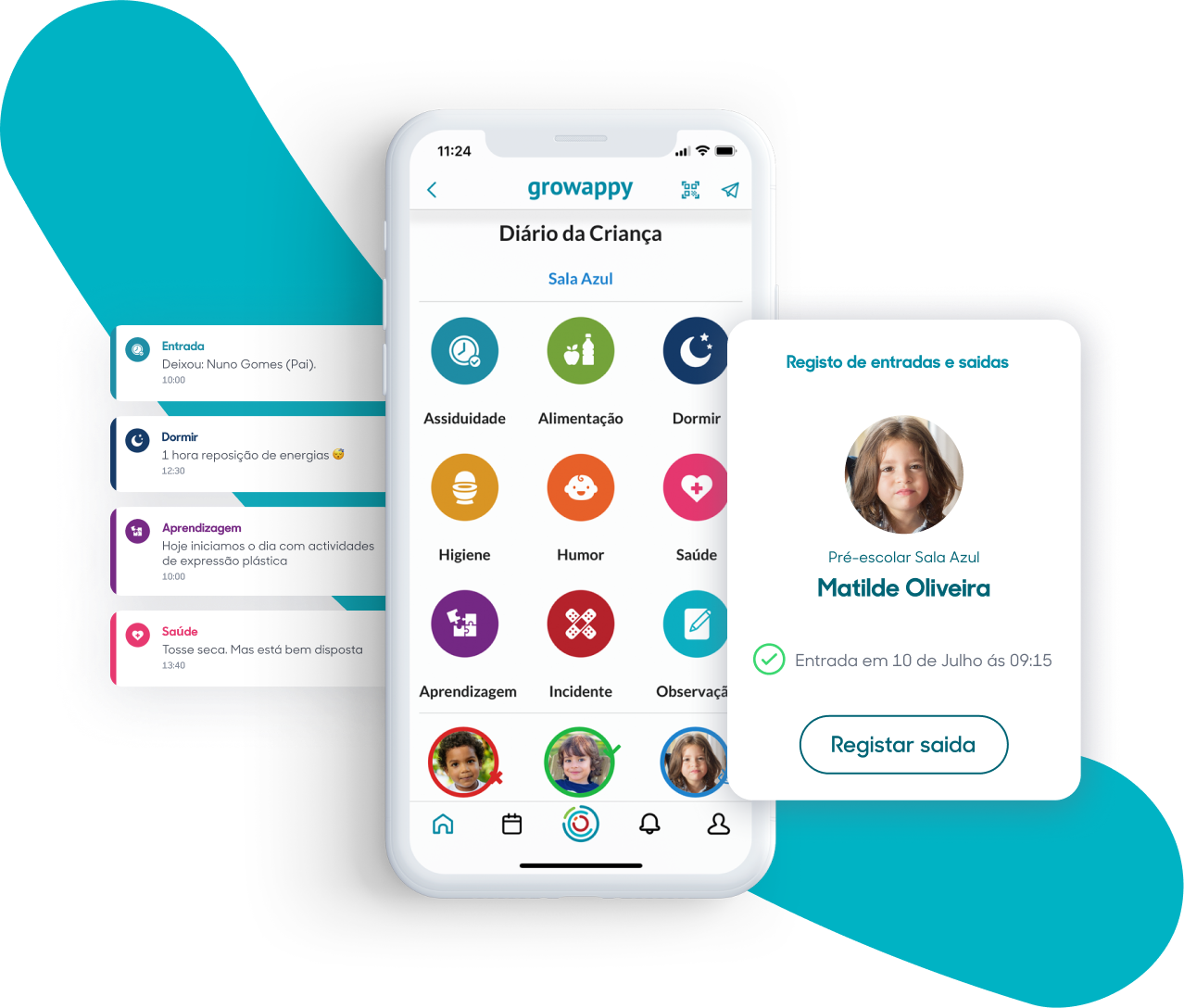 Child's Digital Diary
Record and share children's daily routines with families easily and in real time, eliminating the need for manual records and endless amounts of paper.
Attendance Tracking
Automate and make the registration of check-ins and check-outs without the need for paper or pen, using QRCode.
Reports
With a few clicks, produce daily routine and attendance reports with accurate and detailed information.
Create a true community around your children.
Engage Families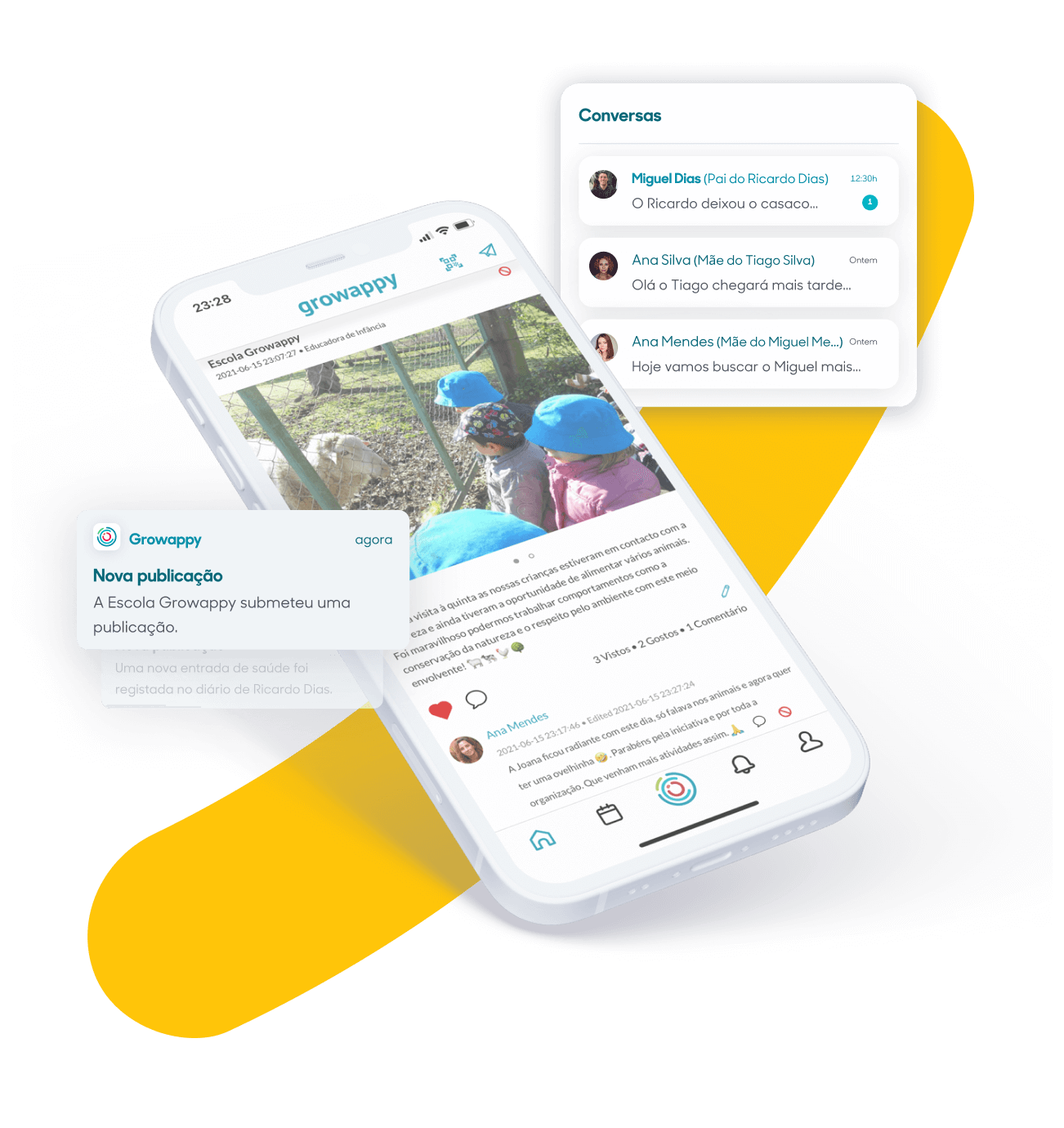 Daily stories and announcements
Share with families the unique experiences at your school that impact children's lives. Send announcements, share menus, documents, and more...
Messenger
Communicate with families or your staff instantly and build deeper relationships with the entire school community.
Notifications that matter
Imagine how happy families will be when they receive notifications with photo of their child.
Activity and Event Management
A powerful and simple to use community calendar with all the information about events and activities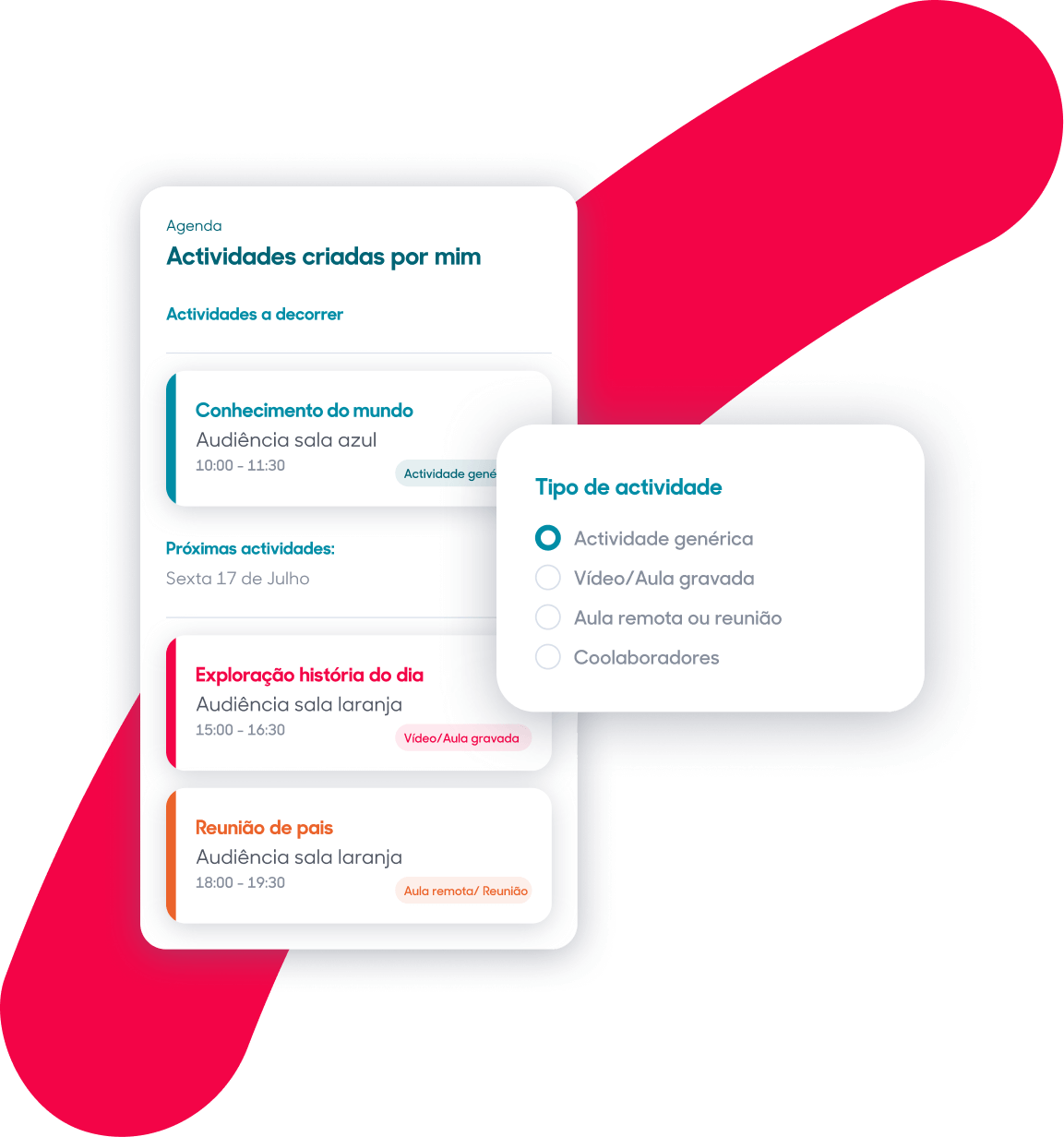 Activity Schedules
Create schedules with recurring activities for groups or individualized and also relate those activities to your pedagogical reference (OCEPE, Social Security or a curriculum adjusted to your school)
Study Tours, Events and Online Sessions
Manage events and study visits. You can also create video calls with families or with your team, with no time limit, from any device.
Digital Agenda
We have designed a digital agenda to keep your staff and families informed of events and activities that concern them.
Pedagogical Documentation
The power of flexibility that helps educators maintain their focus on children and compliance with authorities.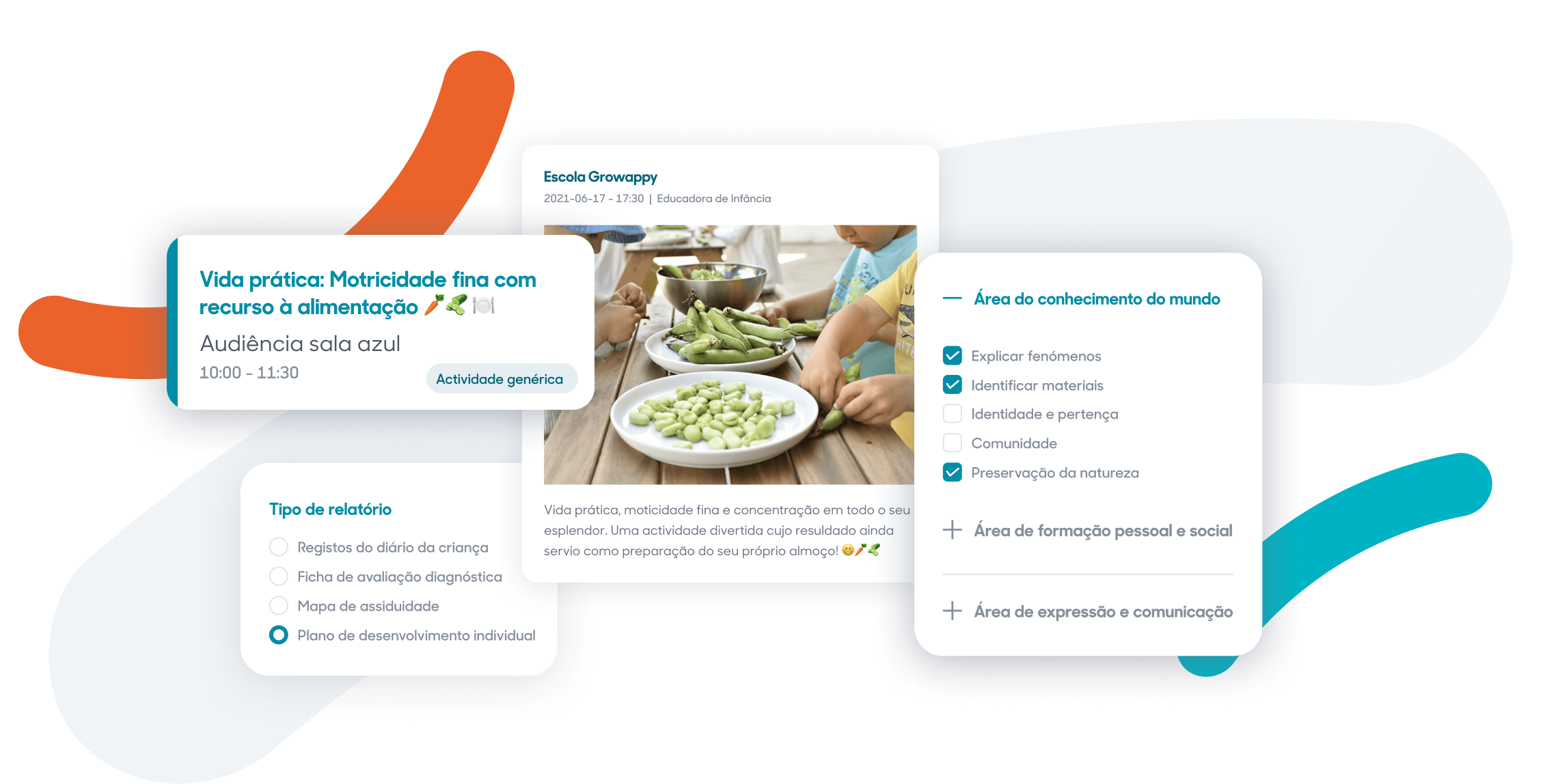 Do you want to know how much you can save with Growappy?
Activity Planning
Simplify activity planning, maximize your time, and create plans and experiences that meet children's interests.
Curriculum Guidelines
Benefit from prepared curricular guidance models (Social Security and OCEPE) or customize your own achievement and curricular models.
Observation logs
Record and document learning with photos, videos, and notes according to your curriculum guidelines.
Evaluations and Individual Plans
Reflect on children's progress and develop assessments or development plans based on observation logs.
Portfolios
Create portfolios that highlight children's experiences, unique achievements, and progress in different areas of development and learning over time.
Document Sharing
Do you have lots of documents to share? We have unlimited space for you. Share educational documentation or other school documents.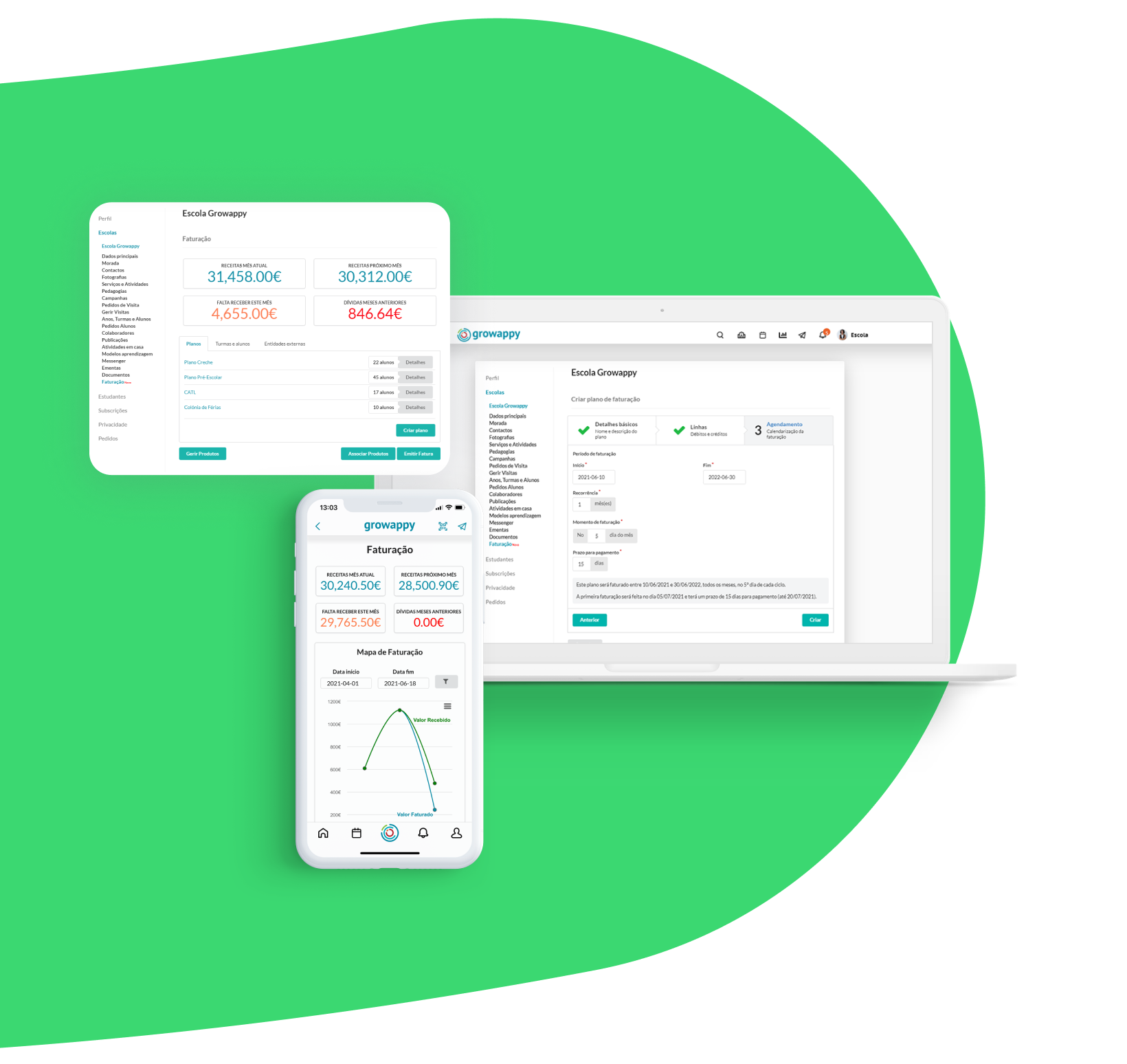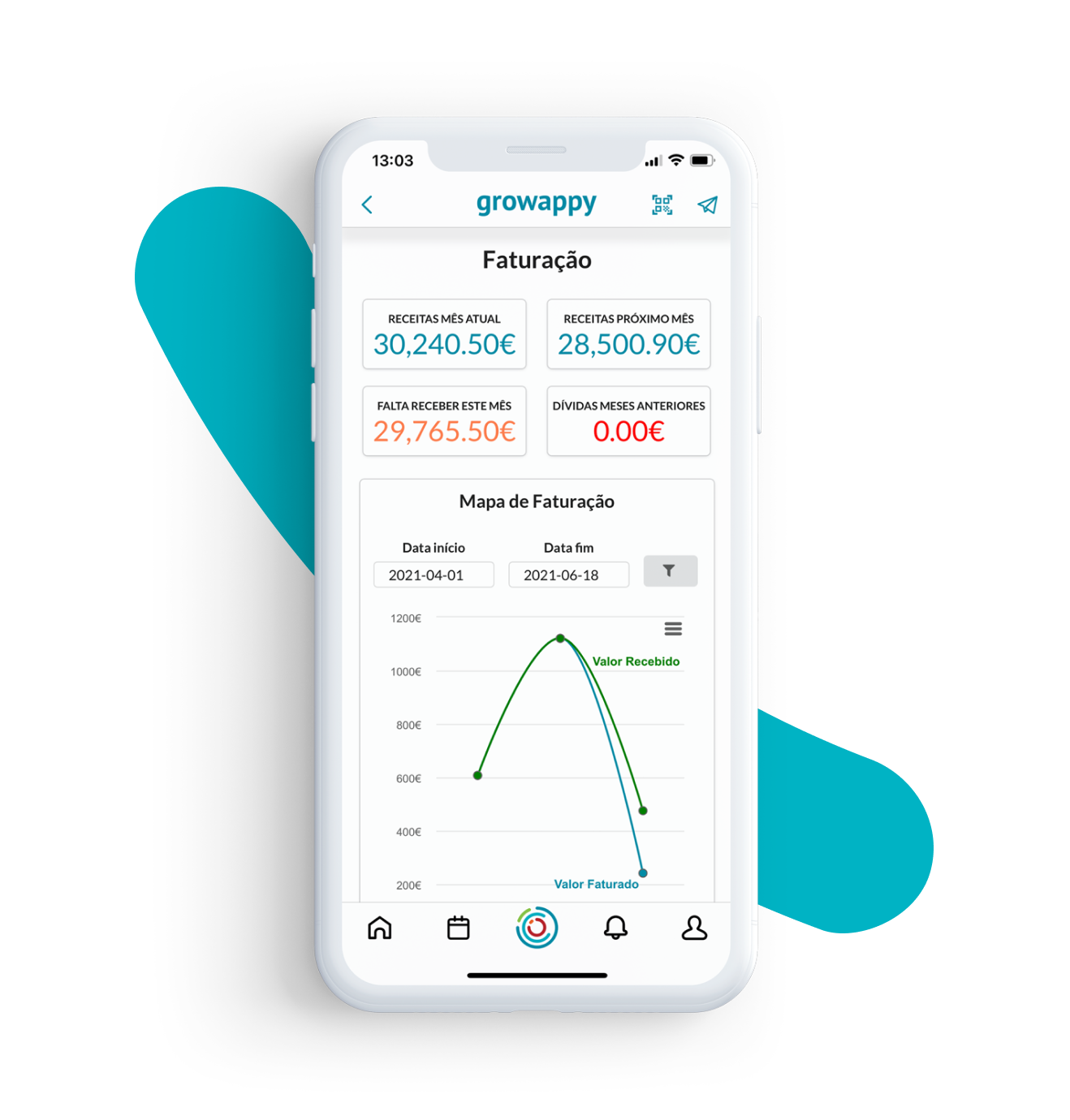 Certified Billing Software
The simplest way to manage your school
We offer a seamless billing experience for your school. Automate the billing process for families and get a deeper insight into your business.
Invoice automation
Discover the simple side of invoicing. Customize invoicing plans for families and set up automatic invoicing regularly according to your needs.
Payment options and history
Offer families multiple payment options and the ability to view their invoice history, receipts, debt amounts, and current account balances in one place in a secure and organized manner.
Reports and Dashboards
Making good and informed decisions implies having a global vision of your business. Follow the monthly evolution of invoicing and check on any device the invoice status in real time.